Archive for August 2010
This weeks show ends up being a long one - and we only talk about 1 Product! Our main topic for the day is buying and selling boxes wholesale - which we talked about before but things always change and today I talk about all the preparation you need to do before hand.
2010 Panini Rookies & Stars Football Box Checklist
This product is a recent release that contains all the top NFL draft picks - and a select number of veteran NFL stars. You should be able to find this product just about everywhere - and there are some good rookie autograph and relic cards to be found. It looks like the 2010 NFL Draft class is going to be a good one and many have improved their stock (card values) during the preseason.
Buying Wholesale Sports Cards List
The list above is really all you need here....especially if you are on the West Coast - as most of the dealers listed were ones that I have used personally in the past when I used to sell cards for a living. Always do a search around your area too - as you may find a distributor or wholesaler nearby. In the segment - I really talk a lot about your preparation and what you need to look at (profit margin) over a 3-6 months sales timeframe. Make sure to track what you spend vrs what you make so you can find out how your investment is going. I also discuss a little about promotion, including the internet and sites like Twitter and Facebook.
Our Mini-Games this week actually have some prizes!! A lucky Fan Forum Member won these cards based on the response to our questions below.
Question of the Day
Do you think you will collect more or less cards going into 2011? And why...
The Coin Toss
LeBron James Autograph -Vrs- Tiger Woods Autograph (which one would you rather have)
Mac -Vrs- PC
1 Pack Box With 4 Hits -Vrs- Multi-Pack Box With 4 Hits
Card Autographed on Cloth/Letterman Patch -Vrs- On Card Autograph
- Listen To Show #60 Below -
Share
|
Download(

Loading

)
This is a 'bonus episode' I guess since we cover a few products I wanted to talk about in the past but was moving and such during the time of release. I also forgot to talk about our recent Fan Forum Member box breaks, including the 2008 Razor Letterman and Annie's 2010 Topps Allen & Ginter break - that yielded good times and good cards too!
In terms of some of the product we talk about this week:
2010 Panini Classics Football A cool set that has been around since the Donruss days that highlights legends as well as current players and rookies. The 'base' rookies are #/999 and there are autographs and other cool inserts. Dallas Cowboys Fans will want to be on the lookout for the 50th anniversary cards that are included in the set.
2010 Sports Kings Series D This is a Multi-Sport product where you will find not only baseball football and basketball stars - but tennis, golf, poker, volleyball, boxing and many other 'kings' of their sports in this set. This is a gamblers product by the box, but there are some cool cut autographs and other inserts including Martin Luther King Jr.
09/10 Hall of Fame Basketball This is a 'new' set from Panini (most sets are anyway ;) but the strictly legend/HOF player checklist is an interesting set makeup. You will find actual game used 1992 Dream Team Olympic Jersey cards in this set along with many of the NBA greatest players. Cool set, but I bet you can wait a bit for the price to drop from the initial release.
- Listen To Show #59 Below -
Share
|
Download(

Loading

)
Okay - things are getting back to normal - and its time to get the show back up an rolling. There are some good products coming out this month and we'll talk about most of the recent releases. We also had 2 different box breaks where we pulled some good cards to giveaway - so that's cool too.
Products We'll Talk About
2009-10 National Treasures Basketball Certainly not a set for everyone by the box (or pack) however the RC cards look great and the Notable Nickname Autographs are sweet on card auto's that high end basketball collectors should check out.
2010 Panini Adrenalyn Football This is a game that can be played both online and in person with the cards you pull. If you are looking for free codes: 2010 Free Panini Adrenalyn Football Codes
2010 Topps Attax Football Topps Attax is more of a 'in person' type game but it does have an online component as well. Both these sets will be big money makers for the companies in 2010.
We introduce 2 new segments this week:
Question of the Day
Where Do You Buy Most Of Your Cards/Boxes?
The Coin Flip
Vintage or New
2010 Topps Strasburg's or 2008/09 Upper Deck Strasburg's
Sticker Auto #/50 or On Card Autograph #/150
Parallel Cards or Insert Cards
Members of the Sports Card Radio Fan Forum Participate!
- Listen To Show #58 Below -
Share
|
Download(

Loading

)
---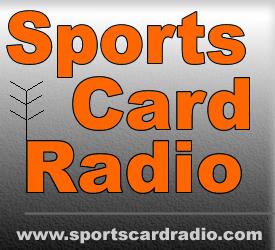 Following
Followers