This weeks show ends up being a long one - and we only talk about 1 Product! Our main topic for the day is buying and selling boxes wholesale - which we talked about before but things always change and today I talk about all the preparation you need to do before hand.
2010 Panini Rookies & Stars Football Box Checklist
This product is a recent release that contains all the top NFL draft picks - and a select number of veteran NFL stars. You should be able to find this product just about everywhere - and there are some good rookie autograph and relic cards to be found. It looks like the 2010 NFL Draft class is going to be a good one and many have improved their stock (card values) during the preseason.
Buying Wholesale Sports Cards List
The list above is really all you need here....especially if you are on the West Coast - as most of the dealers listed were ones that I have used personally in the past when I used to sell cards for a living. Always do a search around your area too - as you may find a distributor or wholesaler nearby. In the segment - I really talk a lot about your preparation and what you need to look at (profit margin) over a 3-6 months sales timeframe. Make sure to track what you spend vrs what you make so you can find out how your investment is going. I also discuss a little about promotion, including the internet and sites like Twitter and Facebook.
Our Mini-Games this week actually have some prizes!! A lucky Fan Forum Member won these cards based on the response to our questions below.
Question of the Day
Do you think you will collect more or less cards going into 2011? And why...
The Coin Toss
LeBron James Autograph -Vrs- Tiger Woods Autograph (which one would you rather have)
Mac -Vrs- PC
1 Pack Box With 4 Hits -Vrs- Multi-Pack Box With 4 Hits
Card Autographed on Cloth/Letterman Patch -Vrs- On Card Autograph
- Listen To Show #60 Below -
Share
|
Download(

Loading

)
---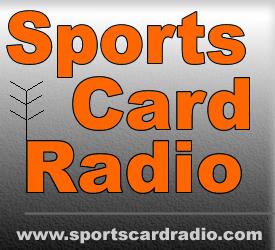 Following
Followers