Okay - things are getting back to normal - and its time to get the show back up an rolling. There are some good products coming out this month and we'll talk about most of the recent releases. We also had 2 different box breaks where we pulled some good cards to giveaway - so that's cool too.
Products We'll Talk About
2009-10 National Treasures Basketball Certainly not a set for everyone by the box (or pack) however the RC cards look great and the Notable Nickname Autographs are sweet on card auto's that high end basketball collectors should check out.
2010 Panini Adrenalyn Football This is a game that can be played both online and in person with the cards you pull. If you are looking for free codes: 2010 Free Panini Adrenalyn Football Codes
2010 Topps Attax Football Topps Attax is more of a 'in person' type game but it does have an online component as well. Both these sets will be big money makers for the companies in 2010.
We introduce 2 new segments this week:
Question of the Day
Where Do You Buy Most Of Your Cards/Boxes?
The Coin Flip
Vintage or New
2010 Topps Strasburg's or 2008/09 Upper Deck Strasburg's
Sticker Auto #/50 or On Card Autograph #/150
Parallel Cards or Insert Cards
Members of the Sports Card Radio Fan Forum Participate!
- Listen To Show #58 Below -
Share
|
Download(

Loading

)
---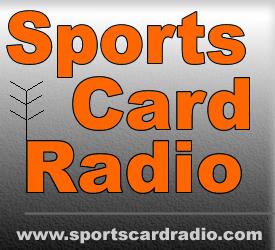 Following
Followers