This week we announce some new sponsorships with some great sites that will help your collection grow and help The Sports Card Show Podcast power on!
GlobalSportsCards.com - one of the leaders in unopened boxes and supplies for any product you need. We have teamed up with them to save you some money next time you want to bust some boxes. Enter the discount code: scr for $10.00 off your next order of $150 or more. You will also get Free Shipping on your box order. They will match or beat any other legitimate online price for cards - send them an e-mail: sales@globalsportscards.com
BaseballFactorySets.com - The premier place to buy Topps Baseball Boxes, Sets and collectibles. Find a full selection of Topps & Upper Deck Baseball Card Boxes, Sets and more. Free Shipping for orders over $75 and everyday low prices that can't be beat.
CardCollectorsworld.com - A fantastic community where you can trade and discuss sports, non-sports, comics and more all with other like-minded collectors. You will find us in our sponsors forum where we will have exclusive contests and more. Drop by and say hi - and meet some new collectors along the way.
There really is no topic for the show today, however we discuss some Baseball Prospects that might be the next to catch fire this season. We also talk about the month ahead and the one that just past. Its been a busy month for Sports Card Collectors. We'll go more in-depth on the Upcoming Releases including Topps Allen & Ginter Baseball and Donruss Elite Football.
Mike Stanton - Has been playing extremely well and looks like he is on the fast track to the majors. Not the first time we talked about Mike or Micheal Stanton - and it probably won't be the last.
Starlin Castro - Probably the third time his name has come up, but for good reason. I always say that prospects that play for the Cubs, Yankees or Red Sox have an edge because of the fan bases those clubs have. Even if Starlin Castro is not a 'super-star' solid and consistent number will make him stand out in Chicago.
Jose Iglesias - We originally talked about him before he had any real trading cards on the market. Mainly for the same reasons I mention above except he plays for the Red Sox. He has a card in 2010 Bowman Baseball and I would consider this to be his Rookie or RC card + worth looking into.
Brandon Belt - Don't know much about this guy, other than my brother was watching a bunch of his cards last week. My brother made me aware of Pablo Sandoval and Stephen Strasburg - well before anyone really knew who they were, so I figured I better give this guy a shout out. Apparently he has been tearing it up in the minors.
Hank Conger - Only briefly mention this guy - but I checked his stats last week and he was hitting .280 and over .400 in his last 10 games. He is still young, and has not proven he can stay healthy. However, I still see this guy as a solid buy considering he hasn't gotten a chance yet...but it will come.
Lastly we discuss how the 2010 Bowman Stephen Strasburg Superfractor sold online for 16,403!! That's an amazing price for a card with no autograph or jersey +++ not being 50+ years old. Its another sign that sports cards are as hot now as they have been in a long time.
We'll keep bringing you more shows throughout the month.
- Listen To Show #54 Below -
Share
|
Download(

Loading

)
---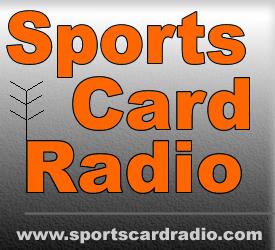 Following
Followers