Archive for March 2011
Founder and CEO Tim Getsch of www.checkoutmycards.com joins me to discuss his ideas behind starting the website a few years ago, and even has some tips and insight on some features going forward. Probably one of the coolest sites in the Sports Card web that I've really enjoyed using it for the first time because of our Buying/Selling challenge against my brother.
Share
|
Download(

Loading

)
Redemption Cards was the main topic I was able to attend today, but some big news came from Panini about online retailers - and we talk about both on this show!
Share
|
Download(

Loading

)
Day 1 recap of Shop Owners meeting and discussion. Lots of good ideas and things came of the first session of the Summit. Interviews and more coming the rest of the week.
Share
|
Download(

Loading

)
We are just a week away from the 2011 Sports Card Industry Summit in Las Vegas NV - and I try to give you a small preview to the event, but hopefully we have lots more once we are there. I'll be making a pit-stop at Spring Training to check out the SF Giants and other teams too. Expect lots of interviews & other stuff in the coming weeks.
Even on a limited budget, buying/selling cards for the challenge against my brother has been fun. The fact that I need to make profits forces me to lower prices when things don't sell, but given some time I think I'll have a nice portfolio that should increase in value as the year rolls along.
2010 Topps Five Star Football + 2010 National Treasures Football are both live super premium NFL sets to cap off an eventful year of football cards. The most interesting thing about these sets is Topps 5 Star sells for over $100 more than SRP ($400) and National Treasures sells for about $50 less than sRP of $400. It just goes to show how tough it is to make money as a hobby shop ... as you would have probably ordered both products - done well with one, and broken even or made very little with the other. Obviously there are many factors involved, but these two similar high-end products, released at around the same time, are a great example of how prices move up/down.
Show #73 will be our 2nd Annual MLB Prospect show - Last years: Show #46 Top 2010 Major League Baseball MLB Prospects Show
- Listen To Show #72 Below -
Share
|
Download(

Loading

)
---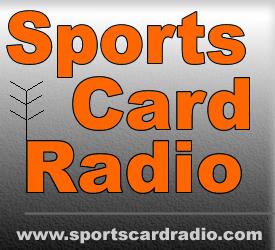 Following
Followers