Product Reviews
Be Sure To Check Out All Our Product Previews At Sports Card Radio
Baseball
2010 Topps Allen & Ginter Baseball
One of the most anticipated sets of the MLB season-partly due to its non-baseball cards and inserts. This year will have most of the same features as past Topps Allen and Ginter releases including Mini Cards, Rip Cards, Celebrity and Athlete signatures. Expect this to sell out at Topps making it tough to find boxes for under $85.00
Each box contains 1 auto or 1 relic card along with 6 insert cards. A huge 500 card base set makes this a challenge even for the seasoned set collector. Some exciting Mickey Mantle, Roger Maris and Babe Ruth Jersey and Autograph cards if you are lucky enough to find those. Be sure to check out the complete review at Sports Card Radio
A very interesting set that features artwork from the same designers as the Topps Chicle Football set. There are numerous parallel and insert cards in this set making a set collectors dream. There are some interesting cards as well including a Babe Ruth card in an Atlanta Braves uniform (and he looks eerily similar to Chipper Jones) Cool set that has the collecting world buzzing.
Topps kicks off the 2010 Baseball Card season with a nice product that has a mix of SP base cards and other quality insert cards. The Topps Million Card Giveaway Redemption Cards are inserted 1:6 packs and can be redeemed for one of the 1,000,000 + Topps Base card ever made (Topps picks of course) Be ready for Series 2 which is due out later in the 2010 Baseball Season.
Series 2 looks to be a great followup to 2010 Topps Series 1 Baseball. Original Topps T-206 Cards have been added to the Topps Million Card Giveaway. Also, there are 20 Legends that will be SP and the print run has been announced at 3,000 copies. Be sure to check out the complete review by visiting Sports Card Radio.
Bowman Baseball contains 110 exclusive Bowman Chrome Rookie cards that will be only found in 2010 Bowman. There are 2 versions to go with if you are buying the product by the box, Standard Hobby Boxes (24 Packs) or Jumbo Boxes (10 Packs) The 2010 Bowman Jumbo boxes contain more Autograph and base cards. Standard hobby boxes deliver more Insert Cards. A fun set that features Aroldis Chapman and Stephen Strasburg RC Cards.
Topps Finest Baseball returns in 2010 with the same configuration as 2009. A sealed Hobby Box contains Two 6-Pack Mini Boxes. Each pack contains 5 cards. This year will feature X-Fractor Fold-Out In The Name Letterman 1/1 Cards. Each letter in the book is autographed on patch. The only problem we see with this set, is that it is loaded with manufactured patches.
This product is more mid-to-high end as it will contain 3 autographs and 3 memorabilia cards per box. However, the largest memorabilia checklist comes from single piece #/99 so there will be plenty of lesser hits in a product like this. The highlights are Babe Ruth, Barrack Obama, Abe Lincoln, Mickey Mantle autographs and cuts. Find the complete set checklist by clicking the link above.
2010 Razor Legends of the Diamond Baseball
This is an interesting set with each $250 pack containing either a Pre 1970 PSA 7 or higher card or a PSA/DNA Certified Autograph Card from Pre 1970.  The cool thing is that a set like this is not watered down with minor stars ... 95% of the entire product are players in the baseball HOF.
2009 Donruss Elite Extra Edition EEE Baseball
An exciting product that features College and High School uniforms due to the fact that Panini does not have a major league baseball license. Don't let that scare you from buying this product at many top Rookies tend to have valuable signatures in this set.
Football
2010 Press Pass Portrait Football
Each Pack contains 1 autograph or jersey card - Each box contains at least 7 on card autographs from future NFL Draft Picks. Tim Tebow can only be found in Press Pass products meaning that if you are looking for the Florida Gators Heisman winner, this type of product will be for you. Expect boxes to hit the market sometime in May 2010.
This years 2010 NFL Rookie Class appears to be a good one. Tim Tebow, Sam Bradford, Colt McCoy, Jimmy Claussen and many others will have highly collectible rookie cards. This set will feature 5 Autograph Cards per box and should be popular with collectors as its one of the first sets to release early in the 2010 football off-season.
2009 Playoff Contenders Football
Each box contains between 4-5 autographs with 8 of 12 boxes containing 5 autos. Always a cool product with SP Rookie Tickets randomly inserted. Be sure to check out the Complete Review of 2009 Playoff Contenders Football over at Sports Card Radio.
2009 Playoff National Treasures Football
A Super Premium Football product that box break gamblers and single card collectors alike wait for each year. The mix of Hall of Fame and Rookie Autograph Patch cards makes this set a winner each year. A $300 + dollar box price makes this set for the high-rollers but its always fun to see what comes out of this great set. Be sure to check out the complete review over at Sports Card Radio
All cards will be signed on-card this year which make make Upper Deck SP Authentic Football a winner. There will be up to 10 Auto RC Patch cards per case, so this makes for a decent break. With Mark Sanchez and Shonn Greene taking over New York, there should be some good prices on the Rookie Cards in this set.
2009 Upper Deck Exquisite Football
The super premium product that football collectors wait an entire year for. This year's set features Mark Sanchez, Shonn Greene, Donald Brown and Matthew Stafford Autograph Jersey Rookie Cards. The Patch Auto versions are serial numbered to just #/99 making these very collectible. Making a return are the special 'bonus-packs' which will yield an Autograph Book Card this year.
Hockey
SPx Hockey has the more 'traditional' SPx configuration with 5 Hits in 18 Packs instead of the Hit Per Pack as we have seen in the Football version. There are some really nice SP Autograph Rookies that are really tough to come by. This product is kind of hit or miss, so you want to be careful not to over pay for this product.
This product features Auto/Patch Jersey RC cards that are serial #/100 (only 1-2 per case) so you are bound to see lots of watered down boxes. That being said the mix of autograph cards may give you a chance to pull an NHL star or legend of the past. Wayne Gretzky, Gordie Howe, Bobby Orr, Mario Lemieux, Sidney Crosby and others have autograph cards in the set. Be on the look out for card #201 John Tavares Signature Future Watch Patch RC #/100...that will be the big MOJO pull.
---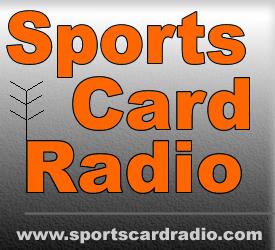 Following
Followers