Archive for March 2020
On today's special "quarantined" edition of the Sports Card Show Podcast, Colin is joined by Ryan & we discuss the dramatic turn in the trading card market as cards & almost all activity is put on pause for the Coronavirus. First we discuss being called as EXPERT WITNESS in the Upper Deck vs Leaf trial. Then we discuss the economic impact the Coronavirus will have on the trading card market. Who will be the winners & losers? Will the NSCC be cancelled? What are some ways to make money in a downturn? All this and more! Enjoy, stay safe and healthy!
Share
|
Download(

Loading

)
On today's show we discuss some of the new sets that have gone live including 2020 Topps Heritage and Optic Basketball. If you feel these sets are overpriced or out of your budget, I give you some tips on how to acquire the cards. Sports Cards are RED HOT!! Like stocks, homes or anything for that matter - it's probably a good idea to be a SELLER in that type of market. I've seen some recent social media postings where people are confronting PACK SEARCHERS at Target/Wal-Mart. I tell you why that's a REALLY BAD IDEA. The NFL draft is coming - I give you my prediction on what type of class it might be. Finally our main topic is GaryVee promotes the hobby on a daily basis - and is often criticized for it. I run down collectors WHO WANT HIM STOPPED and tell you what I think. As always, today's podcast is sponsored by NO ONE! Enjoy!
Share
|
Download(

Loading

)
---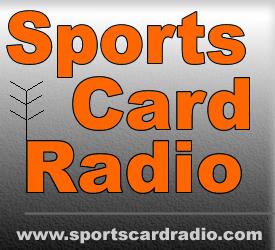 Following
Followers