Archive for February 2020
On today's show we discuss the 2020 Topps Industry Conference with Ryan @SportsCardNews who attended the even for the second year in a row. We discuss what types of things you could expect if you attend the show in the future, including giveaways, athlete appearances and takeaways you can learn. We discuss an altercation between Tom Fish, owner of Blowout Cards, and Ryan in the hallway. We discuss how group breakers are the "scrubs" in this industry - mainly because they care more about being liked than making money. 
Share
|
Download(

Loading

)
On today's show I talk about setting a hobby budget - mainly because I saw a tweet last week that really made it evident people aren't doing this. Basically a guy said he could have bought a Jordan Auto and LeBron RC for how much he spent on breaks - instead he had base he didn't even want. So I walk you through the 3 steps to make sure this doesn't happen to you! Even if you've been collecting a long time, this episode is for you - but especially if you've just gotten back into the hobby or are starting for the 1st time. I then talk briefly about the Class Action Lawsuit against PSA/PWCC and more. Baseball season is coming soon. I give an update on my store and Amazon sales in 2020. 
Share
|
Download(

Loading

)
---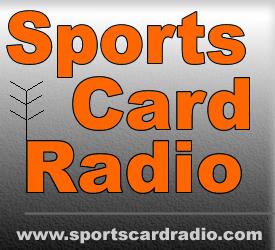 Following
Followers