Archive for December 2019
On today's show we discuss the changes we'll make to the show in 2020. You'll find more in-depth episodes at www.sportscardradio.com/premium Going forward, this podcast will be (mainly) shorter and less in-depth. Today I discuss Luka Doncic and Zion being hurt. A former NFL player being accused of card trimming. Brian Gray goes off again! And with 2019 in the books I hope it was your best year ever. In 2020 the goal is to MAKE EVERY MOMENT COUNT! Merry Christmas and Happy New year! See you again in 2020.
Share
|
Download(

Loading

)
Sports Card Radio Premium returns this week to discuss the latest meltdown by Brian Gray of Leaf Trading Cards. He recently appeared on a low-rated & "3rd tier" hobby podcast and MELTED DOWN over comments made by Sports Card Radio. Gray even DM'd the Zillow value of our parents house, which was not only strange but further evidence he has become UNHINDGED! Later we discuss our year selling on COMC, Amazon & eBay - letting you know our sales totals and strategies for 2020. We answer listener questions about Amazon and making money on websites. 
Share
|
Download(

Loading

)
---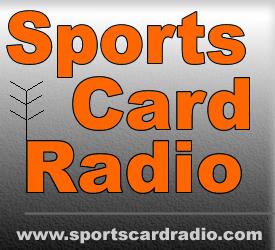 Following
Followers