Archive for April 2019
Colin and Ryan both sit down and discuss the potential huge impact of Gary Vee and the prospect of him starting a card content website. A massive group break and card trimming scam has landed on Heroes of Sport doorstep. It's so massive, it broke traffic records to the twin brothers million dollar website! Cha-Ching! The NFL Draft is discussed. Tiger fucking won the Masters bitches! HATERS CAN TWEET @SPORTSCARDRADIO or at least show me how your mom's basement is furnished. SCRUBS!
Share
|
Download(

Loading

)
Sports cards are hot and has a lot of people talking. @SportsCardRadio responds to videos posted by @GaryVee and @WatchTheBreaks & the general theme around sports card investing. 
Share
|
Download(

Loading

)
Colin goes into full blown seek and destroy mode on industry newbies, Luka Doncic group think, haters who have never made 7 figures on a website and much more. Haters are encouraged to reach out on Twitter @SportsCardRadio
Share
|
Download(

Loading

)
---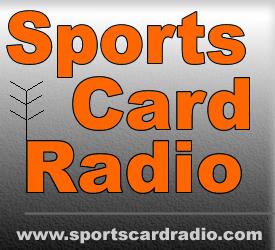 Following
Followers