Archive for November 2017
On today's show we discuss a few topics as we approach the holiday gift giving season. First we discuss the Player Worn vrs Game Worn. While this is a discussion we've had before, "high end" expensive products are seeing far more player worn material cards than ever before. Is this a good direction for the hobby to go down? How does this impact new collectors? What can the card companies do to explain this better to new collectors?
Next we discuss Brian Gray from Leaf Trading Card's appearance on Beckett Radio. Gray said some things that contradict his claim that he can authenticate an athlete's signature from a distant photo on eBay. Gray's request to appear on the Sports Card Show Podcast was ignored, and he's actually fortunate we did so - because we would have pressed him on his ridiculous statements, unlike the other podcast hosts that come & go in this hobby.
Next we talk about COMC and some of the small changes they've made. We discuss how there appears to be no slowdown in site traffic/sales - which we said wouldn't slow down after some minor fee increases. We are anticipating more robust fee changes sometime in 2018 and I speculate how you can take advantage of those changes.
Our Make America Great Again segment is really an ECON101 lesson. It's painfully obvious the vast majority of the country has very little idea about Economics, which is more of a stain on the educational system - which will teach you finger painting & basket weaving - before how to actually analyze the economy. I talk about some of the myths about the economy and who you should listen to if you want advice. Being financially stable is a goal of almost anyone I meet - unfortunately most of you don't listen to the right sources on how to achieve this, which is why you won't be successful unless you change your mindset - or get help.
Share
|
Download(

Loading

)
On today's podcast we touch on a wide variety topics around the sports card world and in the world of politics.
First we discuss all the new card sets being released on a daily basis during the last half of the year. It's honestly got to be really hard to manage your cash flow - no matter if you are a dealer or a collector with this many releases coming out. I honestly think it would be wise to specialize in a particular niche - and look to expand into markets that require less cash-flow management like the new card market requires. 
I purpose that there be some kind of Group Break Trade Association. Pretty much every industry has one, from Fantasy Sports, to the NRA - like minded people can come together often for the common good. I think group breakers could join forces and create standardize rules & possibly make it a better experience for the consumers who buy into breaks.
I give a quick update on my Amazon, eBay and COMC account sales. Honestly I'm saving most of this discussion for my new podcast at PowerSellingRadio.com - so check it out if you haven't already. I should have another podcast posted later this month. 
2017/18 Panini Prizm first off the line NBA baseball box sales literally made Panini's website crash because there was so much demand. While I think the demand was a good sign for Panini - and the basketball card market in general, I saw a lot of negative reaction on Twitter & the Blowoutcard Forums of people who were rightfully frustrated with the buying experience. I share my idea for Panini next time they think they could have this kind of demand - and how it could lead to more sales & less frustration from collectors.
Sports Card Radio hired a full time employee. He's doing a great job - if you've noticed 3-4 new articles are being posted each day. That should continue for the foreseeable future. 
2018 Football should be really good. I fully anticipate Josh Rosen from UCLA being the #1 QB on the board, followed by Lamar Jackson, Baker Mayfield, and Sam Darnold. I see a scenario where all 4 QB's could be selected in the top 10 picks - and possibly in the top 5 if there aren't any other impact players on the board (I honestly am not sure). It should lead to very strong sales of 2018 NFL football cards because I could see each QB being valued at over $100 each for autographs. 
Lastly, our Make America Great Again segment, I talk about how you can follow the negative news on Trump .... or decide that you are going to make the most of the things you can. His tax reform bill (if passed) could honestly make you wealthy if you listen to the right people. Remember - 95% of Barack Obama's income gains benefited the 1%. You really think Donald Trump will be any different?? That means you can benefit if you know how to think/act like the 1%. If you only read/digest the negative news, I'm willing to bet you will see those negative things happen to you. Only you decide your outcome, not Donald Trump.
Share
|
Download(

Loading

)
---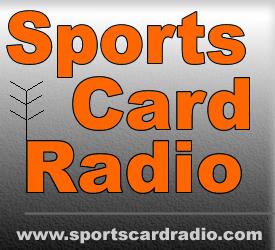 Following
Followers