Archive for June 2017
Today's show highlights COMC's recent fee changes. Some fees went up, some actually went down. It demonstraits a shift in the market COMC is trying to go after. The company has a massive moat around their 'low-end' card business - it's unlikely any challenger will emerge to take that business away from them. So in order to capture the market COMC has less of (higher-end cards) the company has adjusted fees to encourage/discourage certain cards from being sent in. We discuss if the alternatives are better, or if paying the extra 20% to list a card is worth it. We discuss why liberal politicians in Washington state might be to blame. I discuss why anyone with any investment savvy would salivate over COMC's business model - but scoff at UD/Topps/Panini/Leaf's business. I give an Amazon FBA update. I update my $100 COMC card sales. I try to encourage all these guys living at home with mom to get some new skills and earn more money. I'm doubtful many are capable of pulling that off - but I tried. 
Share
|
Download(

Loading

)
With the sports world on hold with only MLB being in action - there's not too much going on around the hobby. So on this podcast we take a break from the normal card talk and discuss some sustainable ways to make money in this hobby. Surprisingly the two best ways I can think of almost never involve touching the cards. During our segment on Amazon - I discuss some of the ways you can make money on Amazon, and I give specific ways to make money with websites. If you don't enjoy selling stuff online, this episode is probably not for you. Anyone looking to expand their online money making empire should listen up since there's lots of good info in this podcast.
Share
|
Download(

Loading

)
---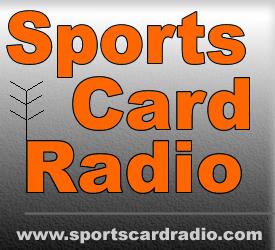 Following
Followers