Archive for August 2016
On today's show we discuss a range of topics. We start with Topps' announcement of the Topps Crossover set. Now that Topps is out of the Football card game, what is Panini's flagship product? We discuss listing on COMC in Q4 to take advantage of the fee structure. I talk about web traffic vs conversions - something Mike Smeth public defenders must not know about yet. 
Share
|
Download(

Loading

)
@SportsCardNews and Colin make a RARE back2back appearance on the Sports Card Show Podcast. You know something HUGE must have happened for us to interrupt our summer for more sports card talk.[caption id="attachment_6357" align="alignnone" width="300"]
Mike Smeth Owner Of Cardboardconnection.com[/caption]This time it comes from website cardboardconnection.com. The owner/self proclaimed "CEO" of the website is Michael Smeth, aka Mike Smeth. Apparently for a few years he's been stalking victims online, including Panini's own Tracy Hackler!
We've also had confirmed reports that Mike Smeth was investigated by the FBI as early as 2010.On March __ 2016, Mike Smeth was arrested on FIVE FELONY CHARGES.
Earlier in the year - its believed Smeth's wife was arrested too.All appears to be spinning out of control for Mike Smeth and his family.
Listen To Show #195 Below
Share
|
Download(

Loading

)
On today's show we break down the collector demographic that made the trek all the way out to Atlantic City to attend the show. We talk about COMC's upcoming plans after Ryan spoke with Tim on the show floor. We discuss the Topps meeting held with collectors. Group breakers are discussed. High rolling in vegas and to Pearl Jam concerts. The owner of Cardboard Connection offered us gas money 2 years ago - now is too broke to attend the event. His booth sits empty while former employees work for competeting companies. Needless to say a full victory lap is in order when a clown like this GOES BROKE. LOL
Share
|
Download(

Loading

)
---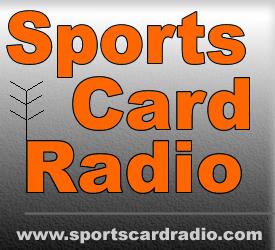 Following
Followers