Archive for July 2016
Breaker Culture Website provides reviews & rankings of group breakers.
Upper Deck makes a bid on the NBA license. I discuss how the landscape could change with 2 licensees ... or possibly Upper Deck getting a small piece of an NBA license.
SportsCardRadio.com gets daily hits on its website for people looking for 2016 Topps Football. Obviously the news that Panini has the exclusive NFL trading card license for the next (presumably) 10 years hasn't trickled down to all collectors yet. My guess is very few people who casually buy cards know about this yet.
Listener shows 1 day flip on COMC/ebay. Bought the card for $1 on COMC - then sold it later in the day on eBay (via COMC) for $8. And now has to do nothing else but figure out how to spend the money. Let other collectors complain/worry about COMC's customer service while you scoop the money bags that are laying on the ground.
Money Flowing to COMC from eBay sales will have a big impact on the hobby - as long as 20% cashout fee stays in place. In order to get top dollar in the future - you will need to sell into COMC's ecosystem.  Almost all eBay sales money flows into PayPal accounts - which can easily be transferred, spent & withdrawn to use for many other things than cards. COMC account balances are different because the money can only be spent on cards, blowout or cash with a 20% penalty. This will leave COMC sellers in a very lucrative position when all this eBay money (that used to go to PayPal) is now sitting in COMC accounts where the #1 cashout option is to buy more cards. Anyone not selling into this ecosystem won't get top dollar unless it's a premium/hot card - which are rare these days.
Share
|
Download(

Loading

)
8 Years have gone by since the 1st Sports Card Show podcast. Glad to still be around the hobby and thanks to everyone that has tuned in over the years.
Upper Deck's Digital/Physical Card Set
- It's called Upper Deck Fusion and it only costs $0.79 per pack.
- Trade cheaper Fusion for S1/S2 young guns??
Ben Simmons Signs Exclusive with Upper Deck
- In a cock-block move Upper Deck signs the #1 overall pick to an exclusive deal. If the Lakers' Brandon Ingram and other players don't emerge, Panini's NBA products could really suffer slow year 1 sales.
2016 National Sports Collectors Convention
First COMC eBay sales
- Sales data seemed to be imported into your seller dashboard over in a 1 hour(ish) window.
- Sold 3 cards so far. One card I wasn't the lowest price on the site, which is one advantage of the cross-listing feature is that sellers like me might not have to adjust to the lowest price.
Kevin Durant to the Golden State Warriors
NBA Summer League has been going in Orlando & Las Vegas. This is a really good time to get a look at NBA prospects that you can target to purchase during the 16/17 NBA Season. Last season I really like Myles Turner of the Indiana Pacers - and he had a really nice rookie season.
Held for the Pelicans can pull his own shot.
Brandon Ingram reminds me of a young Kevin Durant body-wise & footwork. His defense ability is better than Durant's.
Zubac of the Lakers is a young center with very good footwork. Expect fans to bid his cards up in year one.
Jared Goff's mom is buying his cards off eBay. Here's the thread on blowout about it.
Share
|
Download(

Loading

)
---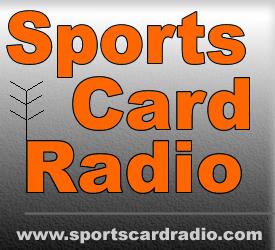 Following
Followers