Archive for January 2016
Upper Deck looked like the garage sale was in full effect with a $15,000 set that is mostly manufactured patches. However, they bounced back - in what might be the 21st century style garage sale with a web application that allows you to open packs of card digitally - and then redeem certain ones physically via COMC. The funny thing was, I've discussed similar ideas with Tim from COMC as far back as 2013 ... so it was cool actually seeing one of his concepts actually come to light. 

2015 Donruss Signatures football is another terrible Panini football product. It's going to be a brutal year from a re-sellers standpoint this season, I can imagine many people are going to be forced out of business - or simply will just move on to more profitable ventures,
Share
|
Download(

Loading

)
The sun is shining here in California, but apparently most of the east coast is covered in snow so we've got a small show here for everyone that needs some entertainment for the day. Arizona Diamondback pitcher & baseball card collector Brad Ziegler was accused of shill bidding auctions on ebay. A California lawmaker wants to essentially add an extra layer of cost to legitimate autograph dealers ... a move that only hurts the guys doing it right. Upper Deck released a $15,000 set where one of the main hits is a sport bike that was used by Michael Jordan Motorsports ... and not actually by the man himself. Upper Deck tried selling the 2008 bike back in 2012 without any success. Sure feels like a garage sale going on at Upper Deck.
Share
|
Download(

Loading

)
After trading in my DFS twitter timeline for my @SportsCardRadio timeline, I still saw some chatter about how group breaking is going to take the hobby to new heights. Something I've been hearing for several years now. I decided to take a look at the websites of well known, and lesser know breakers I could find the other day - and saw an industry that is far from thriving. In fact, I believe the health of group breaking  as a business model might not be as healthy as much maligned LCS (local card shops). There was also a lack of testimonials, pictures of the breakers themselves, and the websites of most breakers show a business model that is not spitting off much free cash for re-investment into the business. On today's show, I give some suggestions and a state of the industry, which isn't moving nearly as fast & many believe it is.
Share
|
Download(

Loading

)
It's 2016 and we are back! Find out what I've been doing for the last 4 months. We talk about some COMC buying strategies and players I've flipped. I discuss some of the NBA rookies/young players that could be emerging. We discuss why releases are always bunched up at the end of the year - and the middle. That and more.
Share
|
Download(

Loading

)
---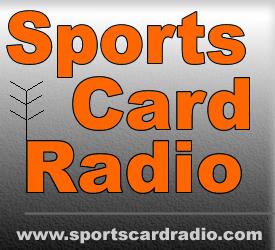 Following
Followers