Archive for November 2014
On today's show I blast off more on the 2014 Panini Flawless cards that Panini's CEO Mark Warsop originally called "mistakenly labeled." We now know more cards are effected and it's clear Panini didn't mislabel all these cards. Instead of taking ownership of it, they've tired to pass this off as a "mistake" or a vendor issue - BUT IN FACT IT'S PANINI LYING TO YOUR FACE. They knowingly made these cards, knowingly put game used on them. Someone needs to get fired and Panini will need to EARN MY TRUST BACK. I'm not going to just ass-slap them just because they make cards and neither should you.
Share
|
Download(

Loading

)
On today's show we discuss mostly news from Panini, but mix in some other items along the way. There's 2 Blowout Forum threads I discuss this week. One is about how there's likely some patch cards in Panini Flawless football that aren't what they are advertised as. Second is a thread about the business end of cards and I give you my thoughts on both. Panini is releasing a Donruss Baseball factory set, and find out what inside is making collectors upset. Panini signed a deal the Texas University and COMC black Friday sales have started.
Share
|
Download(

Loading

)
There's a new podcast about cards out there if you haven't heard called "Trading Card Preservation" and can be found on iTunes & heartbreakingcards.com . Panini is charging customers to ship items on the "rewards" website. Topps & others have very flimsy "game-used" language on cards these days. National Treasures to have Barry Bonds and Kris Bryant. Will Alibaba buy ebay and/or PayPal soon? Box prices for 2013/14 NBA Basketball cards and 2013 Football are all down from original price. Does the Hobby have a supply/demand issue?
Share
|
Download(

Loading

)
On today's show we run down several topics including the SF Giants winning their 3rd World Series in 5 years. I talk about the NASCAR events over the last weekend. We talk about Derek Jeter buy-back autographs that will appear in Panini MLBPA products soon. Also, Panini signs exclusive deals with licencing agents representing over 200 colleges. I went to a card show with a former guest on the show and more.
Share
|
Download(

Loading

)
---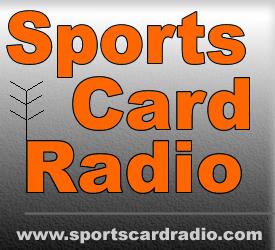 Following
Followers