Archive for July 2014
Today's show is a long one! We cover on the 1st part of the the show a preview of the 2014 NSCC In Cleveland, OH which starts this week. Then I go over one listener question we got from our contest we announced on show #159. Finally, I talk about the NBA draft and the top 10 picks.
Share
|
Download(

Loading

)
On today's show we talk about the rumor that has been swirling around the hobby - and that's Panini getting an exclusive NFLPA license to make football cards. I talk about who's tweets in the industry often foreshadow events like this. I also discuss a recent Topps employee calling the company "cash strapped" and one being fired for being "late." We discuss what Panini should have done with the money they (potentially) used to gain an exclusive license.
On the second half of the show we talk about the Panini VIP Party at the National ... and how a dealer/breaker could have spent the money in a more effective fashion. Lastly, by request we talk a bit about Daily Fantasy Sports. DraftKings & DraftStreet merged last week .... possibly leading to larger player & prize pools for daily fantasy players this season.
Share
|
Download(

Loading

)
We recap the Josh Cade @CardFatherX interview. I'm still confused about Josh "being a boy or being a girl" ... or "what seems like and what is are two different things" but I try to clear up some things listeners may have missed since Josh Cade didn't seem so open to discuss what really goes on his webcam each night.
Share
|
Download(

Loading

)
Josh Cade conducts Raffles, Razzes, "Fillers" and breaks on his webcam. He invited me to lunch at the National .... I declined, mainly because at the world's largest card show, meeting a male webcammer isn't high on my list. He asked to call me on the phone. I said sure, but we would have to record it. He agreed. Enjoy.
Share
|
Download(

Loading

)
The Golden Age of being a group breaker is about to end.
I'm not saying group breaking is going away, actually it will become apart of the sports card collecting fabric even more as we move on ... but that will make it harder to become a breaker yourself.
Don't worry though, "Golden Ages" exist in all kinds of businesses, just feel glad you were around (and possibly) profited when the money was easy. In a few years you all will look back and remember how easy it was to be a breaker, and how much easier it was to make a profit.
Here are the things I think that will cut into breaker profits over the next 5 years.
1 - Red Tape. Things like allocations, Upper Deck selling only to Hobby Shops, Panini & Topps deciding to charge more to breakers, or only sell to certain ones are all example of current 'red tape' and this list will only grow further as we move on into the future.
2 - Margins go down. These are going to continue to be eaten away - mainly by the red tape issues you have to deal with above.
3 - Blowout, DA and now Beckett are group breaking. They have marketing channels that dwarf all other breakers combined. They have the ability to make it difficult for the average breaker to get product at a price low enough to offer to customers. 
4 - The trend is for many breakers to open a hobby shop, or buy expensive real estate at the National or Industry Summit. Those are added costs, and further make the cost to do business almost impossible for the 'little guy' to compete with.
5 - Panini, Topps, Upper Deck ... ect could start partnering - or cause group breakers to be 'authorized' in the future, which would be further red tape and make it difficult for a new breaker.
Finally we talk about a recent hiring at Topps, and we discuss this months product in the 1st segment.
Share
|
Download(

Loading

)
---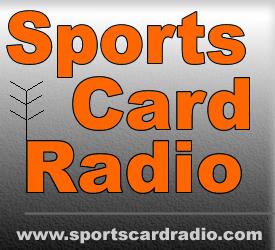 Following
Followers