Archive for June 2014
On today's show we bring on someone I have gotten to know quite well over the last few years. Longtime fans of the show will remember him as StealSecond on the forums and he's got a new sports podcast launching next week so we talk about that. We spend a good amount of time talking about the World Cup. We also discuss the Razz (raffles) some guys think is cool to do. Finally we talk about some of the 2014 Topps Baseball card releases and more.
Share
|
Download(

Loading

)
On today's show I talk about the World Cup matches I've been able to watch over the last week. 
A while back Panini sold 1/1 Panini Prizm Pylon cards via their own website - now they have started their own eBay account and are selling 1/1 "El Samba" 
2014 Panini Prizm World Cup cards
.
We talked about Panini Rewards on the last show, and they are starting to filter onto ebay. One thing I noticed is that sellers are exposing the QR code in the auction (which allows someone to claim the points) - so you'll only want to bid on the sellers who blackout the QR code. If you sell any of these cards, cover up the QR code in your auction, otherwise you'll have to issue refunds.
I talk about a conference call I had with Topps a week or so ago. Plus a few more topics!
Share
|
Download(

Loading

)
Another short edition of the Sports Card Show podcast considering there's lots of great sporting events going on this week. We have the US Open Golf, NBA Finals and World Cup Soccer (plus NHL) all going on! 
Panini launches is reward points system. 
We also talk about Panini Prizm Soccer and more.
Share
|
Download(

Loading

)
On Today's show we just run down some topics of the day.
NBA Finals are starting today with Miami & San Antonio battles it out for a second year in a row. 
3 new 2014 Football sets were announced  - Prestige, Valor and Triple Threads.
The 2014 MLB draft is here and we talk about the top 5 prospects from this years draft and look at what a few picks are doing from the 2013 MLB draft. 
Topps is hiring! Nice!
Share
|
Download(

Loading

)
---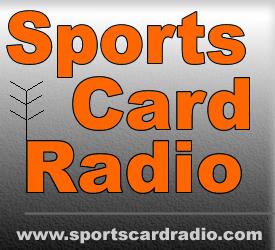 Following
Followers