Archive for February 2014
Before you listen to today's show - I strongly encourage you to check out a few folks I have been following the last month or so.
First: BallCardsRadio.com
One of the most entertaining sports cards podcasts to debut in a while. Hosted by @LittleKingRadio - this young guy has great knowledge and interesting guests on his show each week. We interview Ryan on today's show - The interview occurs around the 47:15 time mark.
Second: watchthebreaks YouTube - Here is a playlist of the video series: http://www.youtube.com/playlist?list=PLje6UXzEHq0UGIqJvv9yhTE-h2mQ5tt1N These are awesome! They look like they would take a while to produce - I encourage you all to watch them, and encourage him to do more these, I think they are very well done.
During the 1st half of the show I rant and rave a bit about if group breaking is legal, and DA Card World taking down illegal raffles.
Share
|
Download(

Loading

)
On today's show we talk about how the actions of a few 'companies' in this hobby in recent weeks have showed how desperate they are for customers and/or profits.
Industry Summit bans yours truly & Brian Gray from Leaf because of some things said at last years Industry Summit. You know you are getting desperate when you care about what is said to only a few hundred collectors (at most).
I've said this before - if all your customers are coming from Twitter or YouTube videos - you'll be broke in no time.
DA Card World is showing how desperate they are for customers by
running illegal raffles
, 7 months after I clowned on the idiots who were doing them last year.
One reason why people in this hobby are so sensitive recently might be because cards aren't selling. Here are the new wholesale prices for 2013 Panini Football boxes vs the original ones - OUCH!!
Absolute Football $75 vs $129
Limited $48 vs $80
Momentum $89 vs $159
Playbook $89 vs $160
Rookies & Stars $50 vs $76
Select $67 vs $112
Certified $60 vs $80

Finally, I talk about if companies should get rid of base cards - or if there is a way you as a seller could promote the purchase of them.
Finally I finish by telling you it's wise to save your money!
Share
|
Download(

Loading

)
---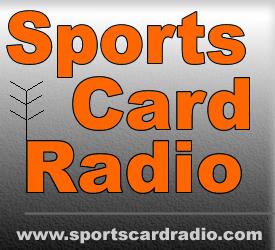 Following
Followers