Archive for December 2013
What show isn't just my opinion??? Well, most of them are, so I guess this is nothing new. On today's show, we talk about how Panini, Topps, Upper Deck ... ect all tend to blame 'ebay' or 'the internet' for some of the reasons why people don't collect cards today. Instead of blaming them - why didn't Topps or another company setup their own marketplace to sell/trade cards?? Why blame them when they could have joined them? We also talk about Leaf's recent tweets, Beckett's new services and DA Card Worlds Hit Parade packs.
Share
|
Download(

Loading

)
On today's show we talk to 
@stevienixx76
 about collecting cards in Canada. 
He gives some good advice to those trying to avoid paying the expensive shipping fees some eBay sellers charge. We get insight to why he got back into collecting, and what type of vintage cards are hard to find in good condition & what he's collecting today.
From now on (If I remember) every first time guest will have to answer 8 random questions similar to these:
8 Random Questions:
Athlete you'd trade places with?
The set you'd recommend someone else collect?
Favorite TV Shows
Do you collect anything other than cards?
Thing(s) you changs about the hobby?
Best place to vacation to?
What famoust girl do you have a crush on?
Who's going to win the Super Bowl & NBA Finals?
Share
|
Download(

Loading

)
This week I had the pleasure of going to the COMC headquarters in Washington State. I saw some really cool stuff going on and if I needed a job, it might be a cool place to work. They are growing pretty rapidly and it's all coming from internal growth. I talk about some of the things I saw and how you can learn from some of the things they do in your own business.
Share
|
Download(

Loading

)
---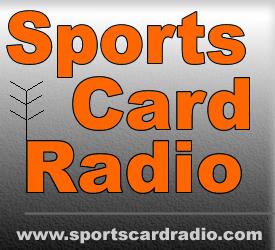 Following
Followers