Archive for May 2013
On today's podcast, we discuss a few topics I have talked about in the past, but want to revisit. Plus we talk about 2 new baseball sets that came out this week. First of all, I want to make it clear that even though we talk about buying/selling cards quite often on the show - I highly don't recommend you opening up a card shop. If you want to dabble around with online sales, feel free to do that - but don't go into the brick & mortar business. We talk about buying/selling on COMC. This site really specializes in the low - less than $1.00 type card. That makes it difficult to send in cards yourself (considering it cost $0.25 per card to list them on the site). Unless that is, you are getting the cards for next to nothing - or don't care if you make any money. You're not going to be driving a new S500 by dealing on COMC, but it is a fun way to buy/sell. Finding Prospect when they are young vrs. buying when they are hot 2013 Topps Archives baseball is out, and the it's a similar configuration to the the football set that just came out. 2013 Panini USA Baseball is a mix of up-and-coming prospects + old-school baseball players like Ken Griffey Jr, and even Mark McGwire, Roger Clemens and more.  Full show notes and more here.
Share
|
Download(

Loading

)
On today's podcast we talk about the new 2013 Football sets that have just been released. 2013 Topps Archives Football and 2013 Score Football offer collectors completely different collecting experiences. Topps Archives almost has no 2013 rookies, where 2013 Score might have as many new rookies as any set you'll see the entire season.
The 2013 NFL Rookie Premiere happened, and we discuss which teams have multiple players attending.
We also discuss the NBA Playoffs, what Mariano Rivera is doing before games this year and even Super Bowl #50.
Share
|
Download(

Loading

)
---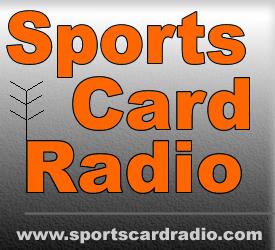 Following
Followers