Archive for October 2012
We got an up close look at a new product that recently released from UltraPro which takes care of a common problem for storing & protecting booklet cards. These 1 touch magnet (feature 3 magnets) and hold the book cards that fold out horizontally (look like a long rectangle).  The costs for the customers looks to be in the $7 - $8 range. I think if you sell on eBay, just having one or two of these around will help you scan the book cards for auctions.
We also rundown some of the top selling 2011/12 Exquisite Basketball cards that have sold on eBay recently. It's no surprise that Michael Jordan and LeBron are high on the list - but some of the other ballers on the list really had me surprised! It's proof that the NBA is a global game and you shouldn't ignore it if you are a seller. You can view an entire checklist of the set here.
Lastly, I run-down some of lesser known players in the NBA that might make an impact in cards & fantasy this season.
Share
|
Download(

Loading

)
It's been kind of slow on the release front for new cards so we take time today to preview the pacific division in the western conference in the NBA. In the first segment we talk about trading up and continue out discussion on how to sell other items during slow weeks/months as a dealer.
Share
|
Download(

Loading

)
On today's show we talk about 2012 Upper Deck Alabama Football, plus 2012 Topps Prime Football.  I checked out the re-design/re-launch of COMC.com today, and thought it didn't stray too far from what made the site successful in the past - and I liked the little changes to the details view when you search for cards. There were lots of release date changes with Panini (almost like a domino effect) ... but it does give us some time to save up enough money to buy the sets!
For all the show notes and more - visit:
Share
|
Download(

Loading

)
---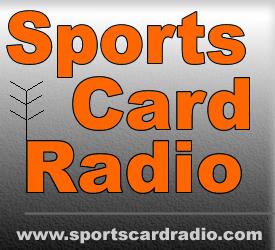 Following
Followers