Archive for July 2012
This week we give you some tips on buying or selling stuff at a card show. Plus we breakdown some early 2012 Panini football products.
NFL teams are just getting into training camp mode - and the fantasy football invites are rolling. That also means that plenty of new football card releases are making their way into our hands.  Two new sets from Panini are kind of interesting. 2012 Donruss Elite Football reminds me a lot of last seasons release - however I really like the inscription autographs ... which have different ink and card-stock variations.
2012 Score Football is a very cool set for the fact that it only cost $1 per pack! You'll find rookie cards of 100 different players, and select rookies have autographs and photo variations.
We are on the eve of the National Sports Card Convention in Baltimore ... we will have much more coverage later in the week - so today's program is like the pre-game to the Super Bowl ... 8 hours before the game starts. However, I do give tips for both buyers and sellers who attend card shows - so it's worth checking out.
Share
|
Download(

Loading

)
On today's show we talk about "player picking" which I found to be fairly similar to "stock picking"
Often times we collect players from our favorite team - but I sometimes find myself buying players that I just think are going to have a good career. Occasionally I find players who's card values are lower than I think they might be if they got a better opportunity or started getting on T.V. more often. It all kinds of depends on what kind of collector you are, but the bottom line is the more thought you have going into your purchases - the better they usually turn out.
We also talk a little bit about the recently release 2012 Score Football set. I like that they have the 'throwback' rookies, since Score has been a brand in football since 1989.
Share
|
Download(

Loading

)
This was actually my 3rd attempt at releasing show #97 of the podcast, so I am very happy this one made it up!
I take some questions I've got from listeners over the last few weeks and answer them on the air. I had a really good buy-sell-hold segment lined up on the previous versions ... but we save that for a later date. I do mention that I really think Dwight Howard cards offer an interesting short term buying opportunity. I honestly think he's going to be traded to the Lakers either before the season - or during ... and I think that will give his cards a really nice pop.
Share
|
Download(

Loading

)
---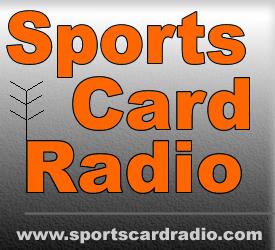 Following
Followers