Archive for December 2011
It was funny to see all the stories about how Chris Paul got traded twice last week to a Los Angeles team ... he ended up in the Clippers. Speaking of the Clippers, they had a total team makeover from last season when they relied heavily on Eric Gordon (when healthy) and Blake Griffin to do much of the scoring. The addition of Chris Paul, Chauncey Billups and some other pieces should make the 'other' team in LA pretty exciting.
I put up a year end piece that shows the prices of Topps & Bowman baseball case prices and how they are selling on eBay at the current time. It kind of got me thinking about the rip & flip idea (instead of selling the boxes un-opened) so we'll talk about that strategy a bit.
We talk about some sets that have come out recently too. I like 2011 Gold Standard Football for the same reasons I like the basketball product - it has a nice theme and every card sticks to the 'gold' theme. We actually pulled another real gold card (2/2) in our football break courtesy of Panini. Another set came out recently - 2011 Bowman Sterling Football is an interesting set because it really only contains rookies.
Find the complete show notes at Sports Card Radio
- Listen To Show #88 Below -
Share
|
Download(

Loading

)
Today we are very excited to have Sean from Rancho Bernardo Sports Cards & Hobby join us to talk about starting his card store in Southern California - and the types of things he's learned recently in the business. I highly recommend you tuning in - especially if you would like to open your own card store, or just want to know more about how running a card store works.

Check out RB Cards & Hobby On The Web:
---
The key thing for future hobby store owners to take away from the interview is that exclusive deals with Panini or Topps doesn't mean you'll get great prices and easy money. In fact, the research you do before you buy is the most important because the card companies can be very inconsistent. One product is a hit, the next is a 30 loss per box over wholesale. It's a very tricky business and, like Sean said, you have to stay educated.

Later in the show, we talk about how exciting it is to have the NBA back in full swing. For a moment there, I thought for sure there would be no basketball this season, but luckily they worked it out. Christmas day will be extra special this year for fans of the NBA!

Find the complete show notes and more: Sports Card Radio

- Listen To Show #87 Below -
Share
|
Download(

Loading

)
---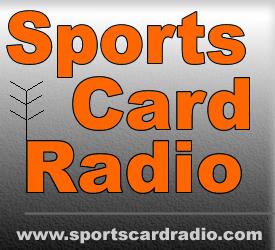 Following
Followers