Archive for October 2011
What company should you send your cards in to be graded? What kinds of cards should you send in to be graded? How much does it cost? We answer all these questions and more this week on the podcast.
I've talked about grading cards before, but it's been a while. I don't think my tune has changed too much, except I have been a buyer of grading cards more recently. Personally I feel there are only 2 companies you should consider when you want to send cards in.
We do talk a bit about 2011 Topps Update Baseball. This set is pretty cool, about what we normally see from Topps. I like the Jumbo Patch All-Star relic cards #/6 - there seems to be a large set checklist of these and it would be fun to try and bid on your favorite player.
Also, the Bengals former QB Carson Palmer was traded to Oakland for at least a #1 and #2 NFL Draft Pick. The Raiders really needed a QB to keep the sell-outs going, but the sure did trade away a lot to get him. The Bengals rate at getting 2 starters for a QB that quit on them, I think both teams got what they needed.
Complete show notes can be found at: Sports Card Radio
- Listen To Show #85 Below -
Share
|
Download(

Loading

)
On this weeks show, we start out with a great idea from a listener for Halloween. Before you give kids candy that will make them fat and have cavities, give them sports cards!! Grab all the extra cards you have laying around the house (if you are like me they are on the floor) and load up some team bags. That will stand out at the end of the night when the kids (and parents) go through the bag - and certainly will be a great thing to look at when the kids are scarfing down candy that night.
This month we'll talk about multiple topics that involve making money (or selling) your cards, as it's very tough to make money in this business. However, most of the time people are trying to 'copy' other sites or business models - like how many 'auction' clones have come and gone over the years? 1,000's is my guess. However take a site like Check Out My Cards - they are offering a different experience and based on how often they are hiring over the past year, seems like they have a good business going. They didn't copy eBay or the Auction Site experience, they made their own site and collectors seem to enjoy it.
All the time I get people e-mailing me about how they can buy/sell boxes wholesale for a profit. My response is almost always the same: you really can't make much money & chances are you'll loose money. What most people don't understand is that you need to add value for the buyer to give up 10+ years of buying from his card store, DA Card World & Blowout Cards to shop with you. Price is not going to be the reason. That is, unless you want to wait around for 10 years to build up collector's trust = you better find some other reason for the collector to buy from you over the 'big guys'. (Although getting the customers trust by providing a great service is what you are always after in any business).
One way to sell boxes is to actually attach a service to the end product. One good example of a site I see doing this is Mojo Break. This week we talk to one of the sites founders to discuss the finer points to making a box break happen and how Mojo Break helps collectors get into box breaks easier by creating a marketplace on their website.
Here are some of the questions I asked Doug from Mojo Break
- The basics behind setting up a box break, including having all the supplies, costs, getting people and being organized.
- What your site is setting out to do with Box Breaks & the type of box breaks you've done
- What's your hobby background, like when you started collecting and what you've collected over the years
- What's been the biggest pull(s) from a group break you've done
We don't get a chance to talk about these products on the show. But recently 2011 Topps Triple Threads Baseball has come out and it contains lots of nice cards. I'd be careful if you're on a budget with this on buy the box (as they tend to be hit or miss) but the single card market should blowup as the checklist is deep.
2010 Topps Prime Football is one of this season early products that does have some nice autographs of the top rookies. This set contains mostly 2011 rookies - so if you're hunting for veteran/HOF players, you might want to look elsewhere.
Complete show notes & more:  Sports Card Radio
- Listen To Show #84 Below -
Share
|
Download(

Loading

)
---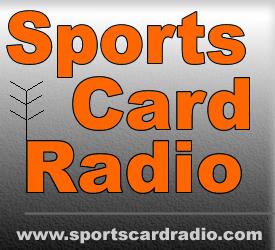 Following
Followers