Archive for September 2011
Some exciting things going on in the sports card world this week. After week #1 Cam Newton has some 2011 Topps Finest Football SuperFractors selling for thousands! Also - Panini announced they have got a MLBPA license, allowing them to make baseball cards, without the use of team logos/uniforms. It should be pretty exciting to see how that all pans out - but expect their first products to come out in December with 2011 Donruss Elite Extra Edition Baseball, followed by Contenders Baseball.
Sports Cards BOOMING! Just like Cam Newton, on the field play really impacts how much people will pay for cards! We talk all about some athletes that have made an impact on the hobby over the years.
2010/11 Panini Elite Black Box Basketball is out - complete checklist here - and they are some pretty nice looking cards. I was disappointed to not really see too many Jordan Crawford cards, but there are tons of nice Lakers, Celtics and Kevin Durant cards in this product.
Find the complete show notes and archive at: Sports Card Radio
Send us an e-mail: sportscardshow@gmail.com
- Listen To Show #83 Below -
Share
|
Download(

Loading

)
We took a month away from the podcast to re-charge the batteries & we'll talk about how you can do the same for a stale collection you might be sitting on.
In every collectors lifetime - we reach the point where we've grown tired of what we are collecting, or we just don't like any of the new products/players to choose from. On today's show - we share some ideas on how to jump-start your collection again by trying something new.
2011 Topps Chrome Baseball is out! The company added a few names to the autograph RC's but took away the ability to score an entire 2011 USA Baseball Team set ... instead redemptions are for 5-6 autograph card packs. This set doesn't have any 'true' prospects/rookies - as most of these guys have had signatures in Bowman and Elite....however the cards are pretty nice.
For complete show notes & more, visit: Sports Card Radio Podcast
- Listen To Show #82 Below -
Share
|
Download(

Loading

)
---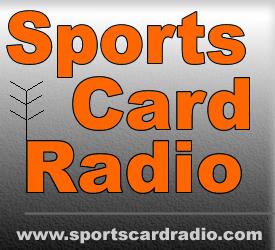 Following
Followers