Archive for December 2010
On this episode of the Sports Card Show Podcast we mix in some product news and our coin toss segment - this time with a Fan Forum Member submission to play on air!
There were lots of products that came out over the last few weeks ... too many to talk about on the show. So we take 2 products that have come out recently that people seem to like.
2010 Bowman Draft Pick and Prospects Baseball This product came out in mid-December and has many prospect and rookie autograph cards. You'll even find AFLAC Bryce Harper Autographs inserted - those sell for $500+ at the moment. There are lots of young talented players in this set - and we will find out more about them over the coming months. Boxes were PreSale around $79.99 but have gone down a little since release.
2010/11 Panini Limited Hockey This set contains all serial numbered cards - and you'll also find many of the top 10-11 Hockey Prospects autographs. Maybe the coolest jersey card set of the year so far for hockey are the Manufactured Marks #1/1, which contain jumbo Reebok logos (and possibly others). This set came out right before Christmas on December 22 - and has been selling fairly well on the secondary market.
1956 Topps Baseball We go back in time to 1956 Topps Baseball. This set is known for the two different card stocks Grey & White ... each have short prints depending on the card number. The Checklist cards from this set have no numbers on them, and are tough to find in good condition. This set has 340 (+2 Checklists) cards, which was more than most of the sets Topps had come out with in the last few season. Bowman was its own company making cards before this season when Topps bought the company in 1955.
Top 10 Most Watch Sports Cards in 2010 This is a cool list where you can go back and see some of the most popular sales online over the past season. Stephen Strasburg cards set records both in terms of number of watchers and how much people paid for his cards early on in the 2010 baseball season. People still pay top dollar for his cards, but not nearly as much before he was injured.
The Coin Toss This week we have a Fan Forum Member send in his response!! Plus I read all the reactions from our Fan Forum Members to these questions:
This years football overall: Topps vrs Panini
Shopping online for gifts vrs Going to mall/stores to buy gifts
1 great gift vrs several good gifts
Check Beckett For Card Values vrs Checking eBay/Online for value
Give us a Call: 916-222-1116
- Listen To Show #69 Below -
Share
|
Download(

Loading

)
Lots of great information in this podcast! We talk about our recent box breaks and the types of cards you can expect from those sets:
2010 Panini Certified Football Very cool set that we were lucky to pull an Emmitt Smith Jersey Card from and Colt McCoy Prime Materials, who was playing well for the Cleveland Browns at QB before getting hurt. Check out the video, pictures & winners: 2010 Panini Certified Football Box Break.
2010/11 Panini Rookies & Stars Basketball We love basketball cards at Sports Card Radio, so its always fun to check out the newst cards from Panini. We got 2 Autograph Cards + 2 Jersey Cards, with one of the autos being Chris Bosh in his new Miami Heat uniform. You'll find all the top 10/11 NBA Draft Picks in this set including John Wall.
2010 Topps Sterling Baseball Can't say I know much about this set, other than its expensive! The interesting thing is the base set is 150 cards, but some players that have played for multiple teams like Nolan Ryan, Alex Rodriguez and Manny Ramirez - will have mulitiple base cards for each team they have played for (in most cases). There are player theme packs within each box as well as a regular pack.
2010 Press Pass 5 Star Racing The super premium set - and only a select number of elite drivers make it into the set. The base cards are serial numbered to just 35. Each sealed wooden box actually contains 2 packs - one with a book card - one with the base card + other firesuit/autograph cards.
I talked about Wesley (Wes) Matthews on a previous show when he got a few starts over the injured Brandon Roy. He now starts for the TrailBlazers - and looks to be a quality player. He has some rookie cards from last season that have been going up due to his quality play: 2009/10 Wes Matthews RC Rookie Card Checklist Amar'e Stoudemire and Paul Millsap have been playing well too early in the season.
We talk about Certificates of Authenticity or COA for buying autographs. I would say that the majority of these are fake authentication - and you should only purchase autographs authenticated by TriStar, Upper Deck and PSA/DNA. There are others, but these are the most trusted in the business at the current time. I personally would not spend money on an autograph unless it was from one of those companies.
Be sure to check out our Exclusive 2010 Panini Gridiron Gear Hidden Gems Autograph Photos.
Give Us A Call: 916-222-1116 - Listen To Show #68 Below -
Share
|
Download(

Loading

)
---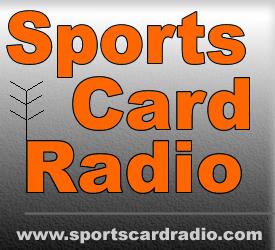 Following
Followers