Archive for November 2010
916-222-1116 is Sports Card Radio's new call in voice mail line. Give us a call and hear it on a future Sports Card Podcast. If you can't think of anything to say ... tell me your product of the year for 2010 - and you might win a prize!
This week we talk about a product we had the pleasure of breaking an entire box of recently. 2010/11 Panini Limited Basketball Box Break was a great one and 1 lucky fan forum member was able to take down all the cards for free! The cards were thicker than I remember past versions of this set being - and it feels like an expensive set. Every card is serial numbered - we even pulled a Kevin Love autograph before he went on his record setting rebounding tear in the NBA.
2010 Topps Triple Threads Football is probably a set we won't be able to bust open in person, but its filled with triple hits all over. You'll find triple auto's, triple relic cards and more. The coolest cards are probably the Jumbo Sleeve Patch Book-Cards.
We touch on a video I got from a listener about how he turned $99 into over $1,400 when he really needed it the most. Sure is cool to see people hit it big when collecting cards - especially people that have served for this country and needed the money too.
We have so many great contests going this week that you have to join our Fan Forum to get involved in the action. We'll have contests for 2010 Bowman Chrome Baseball, 2010 Topps Chrome Football and 2010 Topps Update Baseball. To top that off - right after that we have 2010/11 Panini Rookies & Stars Basketball & 2010 Panini Certified Football to bust as well!!!
Give us a call anytime 916-222-1116
Send us an e-mail: sportscardshow@gmail.com
Visit our website: Sports Card Radio
- Listen To Show #67 Below -
Share
|
Download(

Loading

)
Show #66 Panini Contests + 1971 Topps + 2011 Baseball Prospects
This show is dedicated to a special friend of the podcast that passed away last week.
We haven't done a show in a while where we just kind of talk about all kinds of different things. We'll talk about 2010 Bowman Chrome Baseball and 2010/11 Panini Limited after our Box Break Contests this month.
There were some huge sports happenings, including my favorite team: SF Giants winning the World Series. Great to see prospects I saw play in the minors like Buster Posey and Madison Bumgarner be such a huge part of the team. We talk a little bit about the NBA and how the season is going so far. A popular Jersey Authenticator actually is selling all the NBA Tip-Off week 1 jerseys on www.auctions.nba.com
We do a little past & present when we talk about 1971 Topps Baseball and the kind of cards you can find in that set. There are some cards that are tough to find with good centering, let alone clean borders & edges.
Our Sports Card Radio Fan Forum Members all took a shot on some Baseball Prospects that might make some (or more) noise during the 2011 MLB Season not name Bryce Harper or Aroldis Chapman. There are some good suggestions here, I encourage you to listen to the segment or check the forum thread.
We are having OUR BIGGEST FREE Box Breaks This Month
Big Thanks To: http://www.paniniamerica.net For These Contests: 2010/11 Panini Limited Basketball 2010 Panini Crown Royale Football 2010/11 Score Hockey
Mor Big Thanks To: http://www.fsfuk.co.uk For These: 2010 Bowman Chrome Baseball 2010 Topps Chrome Football 2010 Topps Update Baseball
Be on the lookout for the debut Sports Card Focus Podcast next week!
- Listen To Show #66 Below -
Share
|
Download(

Loading

)
---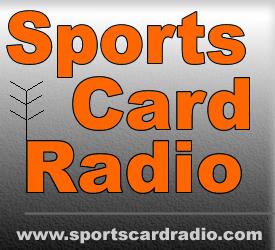 Following
Followers