Archive for October 2010
Its that time of year where you wish your Visa Card had an unlimited amount of money available - or you have awesome friends and family to buy you gifts for the holidays ---- because there are tons of great cards on the market and coming onto the market during the end of 2010.
Product Previews:
2010 Just Minors Jersey Baseball This set is pretty cool - and not all that expensive if you are willing to take a gamble on an unopened box. You get 1 autographed Full Jersey per box/pack. There are Game Used Jerseys inserted 1:120 Boxes (some auto'd some not). This set takes you away from traditional cardboard, and gives you an entire signed jersey of some recognizable MLB players and prospects. These jerseys sell on the secondary market as well if you don't want to gamble on a box purchase.
2010/11 Score Hockey Still not enough information on this set to run to the store and buy it ... but we will find out this week. Its cheap ($0.99 Per Pack) and rookies fall 1:2 Packs. There are autographs 1:20 Hobby Boxes - so they are rare, but the Anniversary Buy-Back Cards will probably sell well if you pull one. You will also find the top 2010/11 NHL Rookies and redemption cards for future rookies.
2010 Panini Crown Royale Football This might be the best Panini Football product to date in 2010 ... we'll see when it comes out November 3rd. People are loving the design and look of the Rookie Die Cuts ... myself included. I'll probably wait until the set cools off - and possibly wait until even more premium 2010 football sets like Topps Five Star and Topps Supreme - to pick up a Jermaine Gresham and Jordan Shipley being a Bengals fan.
I make a call on this show - if Stephen Strasburg 2010 Topps Update Peak Performance Autographs are still selling in the $140 - $150 range 6 months from now ... I'll buy a $150 box for a Free Box break on Sports Card Radio.
We have our first (I think) Buy - Sell - Hold listener style.
Buster Posey Tim Tebow Stephen Strasburg John Wall
Stay up to date on current releases: - Sports Card Release Calendar -
Join Our Fan Forum For A Chance To Win 2010/11 Panini Certified Hockey Cards - http://www.sportscardradio.com/forum
- Listen To Show #65 Below -
Share
|
Download(

Loading

)
We have one of our longest shows this week and we discuss 4 different products that have come out recently - along with our Coin Toss game with our loyal Fan Forum Members.
Product Releases
2010 Panini Absolute Memorabilia Football We had the priveledge to open one of these hobby boxes recently - and really like the look of the cards, along with the quality. I didn't see any noticible damage or dings to the corners or edges, which is good to see in a premium product. You will find 1 Tiple Memorabilia Autograph RC Card per box among many other hits.
2010 Donruss Elite Extra Edition EEE Baseball Cool product that has some interesting quirks and players inside. The main focus is on the baseball prospects that have autographs - many considered RC autographs within the set. You also have Bay Watch star Pamela Anderson signing cards. Also of note - Jordan Swagerty Autograph Cards often feature the signature of NBA Legend Magic Johnson .... so you might want to go check those if you have any.
2010 Topps Update & Highlights Baseball This set covers the second half of the MLB season - but you will recognize many of the names in the set. The most interesting cards might be the 2010 All-Star Game Relic & Autograph sets. You also have Collector Sketch Cards - which should be interesting to see what those sell for on the secondary market.
2010 Panini Certified Hockey One of the first sets of the season - and one that will set you back around $8 - $10 per pack. There are the top NHL draft picks, along with many familiar veteran, retired and current NHL hockey players. This set has something for every hockey collector.
Our Coin Toss Segment Returns:
Colt McCoy - vrs. - Jimmy Clausen
(Someone just gave you $1,000 to spend on the following) $1,000 For 1 Case Of Cards - vrs - $1,000 For 1 Single Card (ie: MJ Rookie, LeBron Auto RC, Walter Payton Auto, Vintage Mickey Mantle...ect)
(Just for buying single cards) eBay - vrs - COMC
Topps Chrome - vrs. - Topps Finest
- Listen To Show #64 Below -
Share
|
Download(

Loading

)
Some really good products have come out recently so we talk about them and what you can possibly get inside a box or two. We also poll our Fan Forum Members on what card they have pulled that is worth the most money!
Product Discussion:
2010 Topps Finest Football For whatever its worth - people have been claiming that this is the 'early season product of the year.' There is some good value inside a complete hobby box - and even just 1 mini box should have a nice hit. The rookies are really what everyone is after - including SuperFractor and other parallel cards.
2010 Topps Chrome Baseball This was supposed to be a very expensive and hot selling product if Stephen Strasburg stayed healthy. As it is, you still see strong prices on Mike Stanton Autographs and even Strasburg and Heyward auto's sell pretty well online.
2010/11 Panini Prestige Basketball Kicking off the NBA season with a solid mid-priced product that contains 2 autographs and 2 jersey cards per box. People are paying between $150 - $200 for John Wall autographs ... all the other rookies fall in the $60 or less. You will also find LeBron James in a Heat uniform.
Our Question of The Day is:
What is the best card you have pulled from a box or pack?
Prize: 1 Pack 06/07 Topps Full Court Basketball
- Listen To Show #63 Below -
Share
|
Download(

Loading

)
---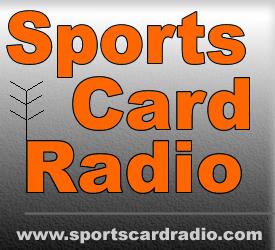 Following
Followers