Archive for September 2010
We talk about the 'tough man' sports this week - Football & Ulitimate Fighting or UFC. That's not to say that we leave all the other sports out, as we do talk about a few prospects that have done pretty well in the minors this season.
Chris Davis This guy was 2nd in AAA in batting average with a .327 AVG in 103 games. He has seen some time in the MLB this season - and you can find rookie cards of his in the 2006 Bowman Chrome Draft Baseball Set.
Hank Conger This guy goes way back on the show - as we've talked about him at various times over the years. He did get into 5 games this season in the MLB - but did well at AAA batting .300 for the season. He is only 23 in 2011 and it might be his time to make the majors from day 1. You can find his rookie cards in the Hank Conger Rookie RC Card Checklist.
Russ Mitchell This LA Dodgers player doesn't really have much on the market for cards - but did bat .315 in 103 games in AAA this year. He has some power and probably has a shot at the MLB team next season as he has spent time on the roster in 2010.
Reynaldo Rodriguez This Red Sox 1B got hot late in the season in A ball - and ended up batting .281 for the year. He doesn't have any cards on the market - however it possible he may be included in the upcoming 2010 Topps Pro Debut Series 2 Box.
Product Discussion
2010 Topps UFC 4 This is a UFC product you should find just about everywhere including the retail level. It has many debut autographs including Tapout owners Punkass and SkyScrape. You will find just about every fighter that has made a recent appearance in the UFC - so its worth checking out if you are a fan of the octagon.
2010 Upper Deck UD NCAA Sweet Spot Football This product has seen some love from collectors that are given something other than on-card and sticker autographs. The familiar 'helmet' autographs feature signatures of most of the top NFL Draft Picks and a select number of former college and NFL greats. Barry Sanders, Dan Marino along with Sam Bradford and Tim Tebow autographs highlight this set. Boxes have been going up in price - and I believe its a no redemption product from Upper Deck.
2010 Topps Platinum Football Unlike Sweet Spot Football (which is hobby only) you will find this at the retail and hobby shops around the country. The hobby boxes deliver 3 RC autographs on average - and we'll be busting a box of this later this month!! A pretty simple set that reminds me of 2010 Topps Finest and 2010 Topps Chrome Football a little bit.
Coin Toss Questions:
Monday Night Football vs Sunday Night Football
DACardWorld vs Blowout Cards
(For Any Given Player What Would You Choose) Sticker Auto + 1 Color Jersey Piece vs On Card Autograph
Hot Dog vs Hamburger
- Listen To Show #62 Below -
Share
|
Download(

Loading

)
This week we have our question of the day that wonders if people actually collect sets anymore. I ask because 2010 Topps Football came out recently and its a type of product that leads to set building. The responses are read at the end of the show and a lucky fan forum member even wins a free pack of football cards.
We actually opened a box of this for a contest we had at the begining on the month where over 30 fan forum members each got a pack of cards. The cards are nice - you only get 1 'hit' in a hobby box, however you get Gridiron Code Give-A-Way cards where you have a chance at many Topps Cards from the past. One of our members redeemed his code for a 1950's era Topps Football Card!! Pretty Cool! Similiar design and feel to the 2010 Topps Series 1 and Series 2 Baseball + Gridiron Code Giveaway is a nice addition to the product.
Random Stuff Check out the press release over at Card Corner Club about a new place to sell cards. Its interesting - seems like they only charge you if the item sells so it might be a good option for sellers and buyers. Probably worth checking out if you a serious collector looking for more outlets to buy and sell cards.
Schwab.com - If you want one of the best deals in investing - this has to be one. I even told this to a friend of mine that owns his own brokerage account (in a foreign country) and he was impressed. Basically you can sign up for a Free Checking account, which is pretty cool because you get an ATM card that they refund all ATM charges you rack up during the month - I got over $15 back last month! :)  You also get a free brokerage account where you can trade Schwab owned ETF's (I've purchased SCHB & SCHG) with NO COMMISSION!! That's right no fee to trade buying or selling. Pretty cool. No minimum investment or balance, no hidden charges, checking account pays intrests, free checks, ATM Fees given back - this is the best deal in banking.
Google's new priority Inbox is actually pretty cool! Its a step to make that one of the best e-mail programs available. I think its now better than Yahoo by a longer margin - but Outlook is still a great product from Microsoft ... I just don't use it.
Question Of The Day: Have you ever tried to complete a 'set' of cards (either insert, parallel, base..ect) If you have - give us some examples - If not - why?
- Listen To Show #61 Below -
Share
|
Download(

Loading

)
---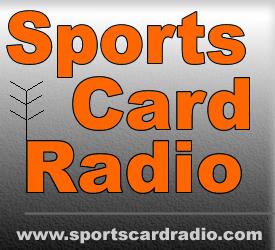 Following
Followers