Archive for April 2010
We are half way to show #100 and this may be our best podcast to date. We are joined today by Rob from Voice of the Collector & Card Corner Club - we discuss Rob's start in the hobby and his regular podcast he co-hosts with Doug C. every Friday night at 11pm CST. We also talk about Upper Deck not making football cards in the near future along with what might become of this once dominant card manufacture.
Vintage Card collectors should be excited as we cover some of my thoughts on how to start building a vintage card collection from the ground up. I am planning on charting Willie Mays PSA/BGS Graded Topps Baseball Cards and see if I should purchase the cards graded or hunt for un-graded copies at card shows and online. I will be sharing more information on this on future shows.
Finally we answer a few Fan Forum questions about Upper Deck loosing its football license and come up with theories and thoughts about where this company is going go in the future.
A great show!
Visit Our Official Website: www.sportscardradio.com
Send Us An E-Mail: sportscardshow@gmail.com
- Listen To Show #50 Below -
Share
|
Download(

Loading

)
Two very exciting sets come out this week for Football Fans. First we talk about some of the big hits and exciting cards to be pulled from 2009 Upper Deck Exquisite Football. It appears that Michael Crabtree rookie cards are selling very well along with Mark Sanchez and some of the legends in the set like Barry Sanders.
2010 Press Pass Football marks the first release with certified Tim Tebow and many other future 2010 NFL Draft Pick Autograph and Jersey Cards. This is an interesting set because of the Red Ink and Inscription variation autograph cards. You can find the complete 2010 Press Pass Football Checklist and more at Sports Card Radio.
2010 Razor Legends of the Diamond and SAGE High Series Football are two products we cover briefly on the tail end of the show. Both of these products are worth taking a look at for different reasons. 2010 Razor Legends of the Diamond is essentially a re-packaged PSA 7 + vintage pre 1970 baseball product ... where you are paying for the chance at big hits like a 1952 Topps Mickey Mantle Autograph. SAGE High Series will be worth taking a look at once the 2010 NFL Draft shakes out. Its possible that despite Press Pass locking up guys like Tim Tebow and CJ Spiller that they aren't the top rookies that everyone is after ... meaning a product like SAGE might have more 'Top Rookies' than people think ... only time will tell.
--- CONTESTS ----
#1  - Send your Hobby Tips / Stories / Essays / to us for a chance to win a box break spot for 2010 National Chicle Baseball. Contest entry deadline is April 30, 2010 so you will want to get on this soon! sportscardshow@gmail.com
#2 There are still spots left in our Basketball Box Break (only a few) - I would like everyone to decide what box they want to bust from these 4 future Panini Basketball Releases:
09/10 Panini Absolute Memorabilia Basketball box
09/10 Panini Timeless Treasures Basketball Box
09/10 Panini Court Kings Basketball Box
09/10 Panini Crown Royale Basketball Box
Please Visit Our Official Website: www.sportscardradio.com
Send Me An E-Mail: sportscardshow@gmail.com
- Listen To Show #49 Below -
Share
|
Download(

Loading

)
---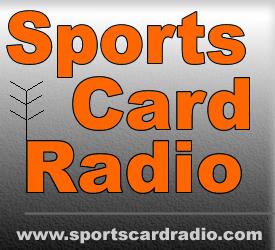 Following
Followers