Archive for November 2009
Tons of great things to talk about today including Topps getting booted from the NFL Card market. Upper Deck and Panini will be the exclusive makers of those cards.
Lots of great contests over in the Sports Card Radio Fan Forum
Including Chad Johnson Jersey Cards, Tom Brady. Peyton Manning, Philip Rivers Triple Patch Jersey cards, and MORE!
Trading online and on Forums and how that is good for both your collection and the hobby.
Card Shows - Autographs and the Freebies & Promo Cards you can get from these events.
Guys that just don't sign for card companies: Charles Barkley
Dirk Nowitzki Scottie Pippen
This Weeks New Products
Topps Tribute Baseball
6 Packs - 5 Cards Per Pack - 100 Card Base Set (3 RC's - 14 Veterans - 83 Retired Players)
1 Jersey Card #/99 or Less or 1 Autograph #/99 or Less PER PACK
Expect to pay around $200 Per Box
2009 Donruss Gridiron Gear Football
18 Packs - 5 Cards Per Pack - 200 Card Base Set (100 Rookies 1:6 Packs)
3 Jersey Cards and/or Autogrph Cards per box
Expect around $80 Per Box
Be Sure To Visit Our Official Website: www.sportscardradio.com - For News - Information - Sports Trading Cards Reviews Checklists & More -
Our Official Blog:www.sportscardradio.blogspot.com
-Listen To Show #41 Below-
Share
|
Download(

Loading

)
The Sports Card Show is back with loads of information that you can use to help your collections this week.
Some news on the Box Break that will be happening in only a few days from now. Plus Giants51 won our Paul Molitor Jersey card contest last month! Keep you eyes on the Fan Forum for more information and prizes to win!
No Purchase Necessary (NPN) Sports Card Companies cover themselves from trading card becoming a lottery or a gambling game by giving away things for free, or no purchase necessary. Its a great thing to take advantage of because these companies have to do it. Check the back of packs and other company promotional material to find out more about these offers.
Different Kinds of Jersey Cards You have All-Star, Event Worn, Shooting Shirts, Former Teams, Player Worn...ect Seems like you never just get a plain old Game-Worn Jersey Card.  However, this does keep the prices down and the odds of pulling a nice card better which isn't something to really be too upset about. Just be careful that when you buy single jersey cards you know what you are getting so you won't be disappointed.
Collecting in the 80's & 90's Lots of factors play out in to why this era of cards is not nearly as valuable as what came before it and after. Over-Production, Steroids, and other things made these pieces of cardboard pretty much worthless. We'll see what happens down the road.
Products Releasing the last few weeks: 2009 Topps Mayo Football  - 24 Packs - 8 Cards Per Pack - 2009 Topps Finest Football - 12 Packs - 5 Cards Per Pack- 2009 SP Signature Football - 1 Pack - 4 Cards Per Pack - 2009 Donruss Limited Football - 1 Pack - 5 Cards Per Pack - 2009 Bowman Chrome Football - 18 Packs - 4 Cards Per Pack - 2009 Sweet Spot Baseball - 6 Packs - 8 Cards Per Pack -
Bill Laimbeer and Shawn Kemp wore #40 so we talk about their card prices and careers. Send Us and E-Mail: sportscardshow@gmail.com Visit the Fan Forum: www.sportscardradio.com/forum Visit our Official Website: www.sportscardradio.com
- Listen To Show #40 Below -
Share
|
Download(

Loading

)
---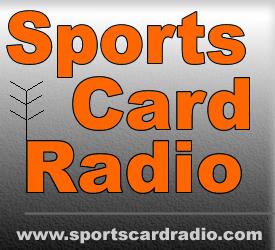 Following
Followers