Archive for February 2009
Lots of stuff jam packed into Show #25.  Hobby Releases & News. Have you taken a break from collecting and gotten back in? Or do you need to re-set goals for your collection. We've got some tips for you there. Some overlooked players in the MLB just in time for Fantasy Season!
+++BUNCH MORE+++
Complete show notes & More: www.sportscardradio.com
The New FAN FORUM: www.sportscardradio.com/forum
Send me an e-mail anytime: sportscardshow@gmail.com
Share
|
Download(

Loading

)
Kobe Bryant is our man today! We also talk about the players that used it & abused in the 90's. Plus a trend in cards where companies are putting Presidential Autographs and other things from Non-Sports figures. Want The Complete Show Notes + Contest Rules??? Go To www.sportscardradio.com
Send Us An E-Mail: sportscardshow@gmail.com
The Blog: www.sportscardradio.com/blog
Share
|
Download(

Loading

)
This week on the Sports Card Show Podcast we run down the top 5 draft picks from the 2008 Baseball Draft.  We run down some major Sports Card News and Product releases. Plus we cover LeBron James and Michael Jordan Card and Memorabilia Prices!
Check the website: www.sportscardradio.com
Send E-mails: sportscardshow@gmail.com
Share
|
Download(

Loading

)
---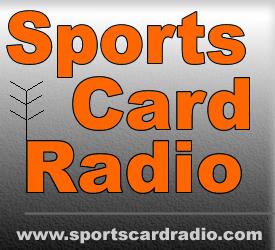 Following
Followers