Archive for December 2008
Complete Show Notes & Details: Sports Card Radio Podcast #20
Loads of Sports Card News and Information jammed into this edition of The Sports Card Show
A New Contest For This Month Is Announced!
Product News & Releases:
2009 Topps Sterling Baseball
2009 Bowman Sterling Baseball
2009 Sweet Spot Baseball
2009 Prime Cuts Baseball
2008/09 Topps Hardwood Basketball
Buy-Sell-Hold
Barry Sanders RC Cards & Memorabilia Prices
Send Us An E-Mail: sportscardshow@gmail.com
Share
|
Download(

Loading

)
We cover various topics today on The Sports Card Show Podcast
Including being a HOF or a Current Player Collector? Or maybe both!
Group Box breaks are all over sports card forums...are they all that great?
Plus some baseball news, 2008 Ultimate Collection Retro '97 Legends Football Autographs Update Set Announced By Upper Deck!!!
Send us an e-mail: sportscardshow@gmail.com
Share
|
Download(

Loading

)
Wall to Wall NEWS Information and More in Show #18
We cover the Sports Card Boxes set to release the week of 12/15 We talk about some of the Hot Stove action going on in Baseball NBA Rookies are lighting it up and we talk about them And don't buy a game used Favre Jersey even if it comes from Favre himself!!
That and more!
Send Us An E-Mail!!!!!!  sportscardshow@gmail.com Thanks Y'All!
Share
|
Download(

Loading

)
Today's Show Is All About Business in Sports Cards. If you ever wanted to open your own Sports Card Shop online or at a retail store you will want to listen to this episode!!
Tips include: Hobby Wholesalers, Store Ideas, Website Recommendations, and More!
The best place to start after listening to this Podcast would be to view our Sports Card Wholesale and Distributors List full of websites and places to find the best prices on cards.
Send us an e-mail if you need any other help or just want to get involved: sportscardshow@gmail.com
Share
|
Download(

Loading

)
---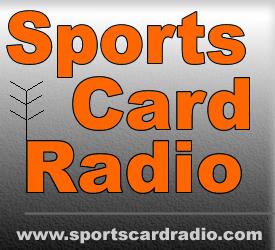 Following
Followers